You can now share songs directly to the social feed on Sound, get upvotes and earn curator rewards!
Bonus: for seven days we are doubling curator rewards for the top 50 referrers on Sound.
Music discovery works best when it's powered by real human connections and passionate music fans, so we've supercharged the social feed. You can now write posts about your favorite songs and interact with other music collectors directly on Sound.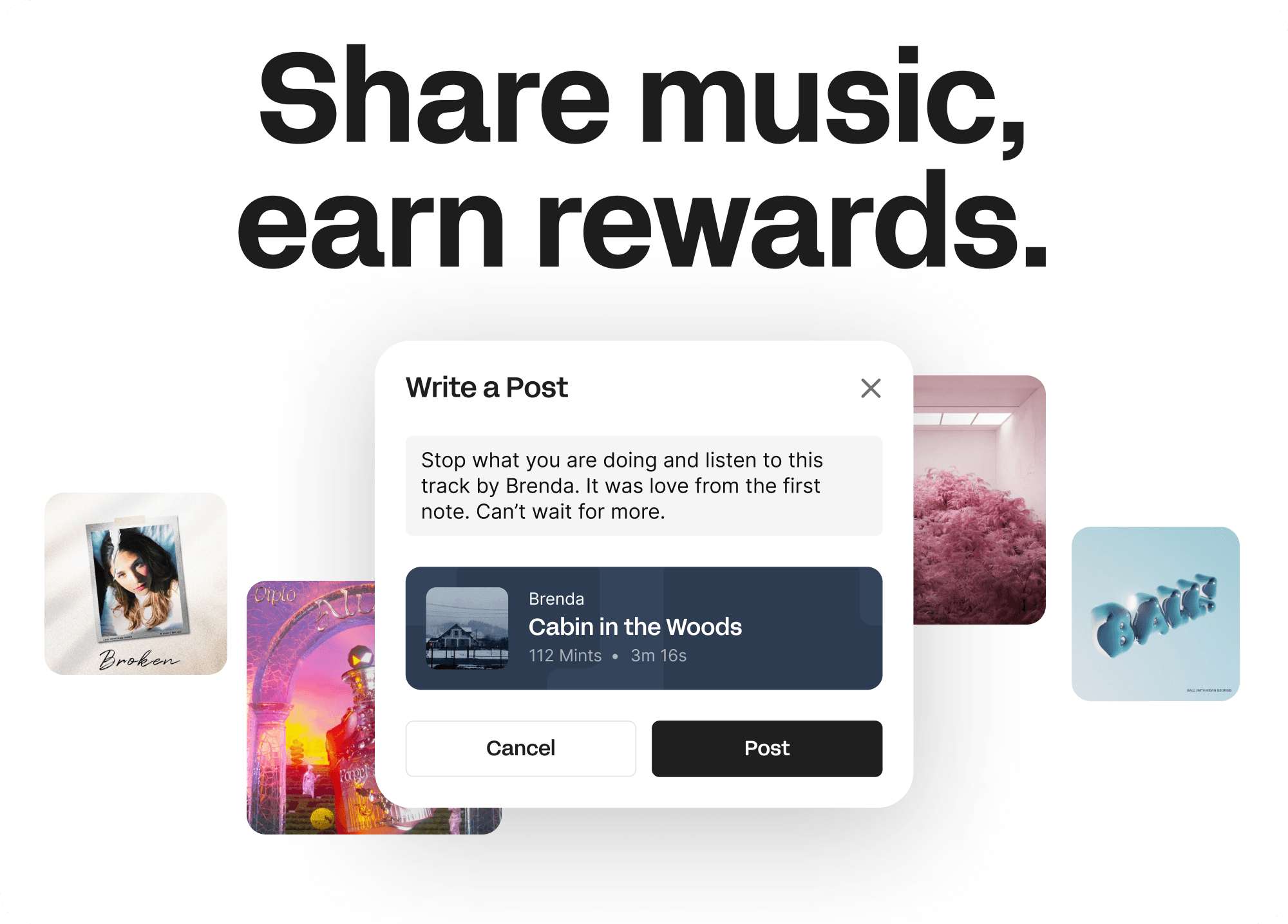 Share music, earn rewards
Best of all, you can earn curator rewards every time someone collects a song from your post.
We launched curator rewards earlier this year, allowing fans to earn a 5% cut of primary sales if someone collects a song through their link. Since launching, there have been more than 14,000 referrals, leading to almost 50,000 sales on Sound. Now we're building those rewards directly into the social feed on Sound
Here's how to make your first post and get started:
Go to a song you love.

Tap the new "post" button.

Write a short post about the song and share it.
You can also see what your friends are listening to, reply to their comments and upvote their posts.
Get 2x rewards for one week
To celebrate the launch, we're doubling curator rewards for the top 50 referrers on Sound, over the next seven days. At the end of the seven-day period, we'll calculate the top 50 curators (by number of referrals) and distribute the additional rewards to their wallet.
Music multiplayer mode
Listening to music today is a single player experience.  Despite the hundreds of millions of music streamers, very few have any idea what their friends are listening to.
We believe music is more fun to discover when it's social, multiplayer, and context is shared amongst friends.
Think about who you trust most when it comes to music discovery. It's probably your friends. Or trusted curators, blogs and artists themselves. Nothing beats a personal recommendation, a mixtape or passionate music writing.
Try out the new feed and let's make Sound the home of social music discovery.